Healthcare Electrical Contractor
RS Electric Corp understands the needs and requirements of healthcare facilities and how online services for life safety are essential. We know how critical it is to keep the environment clean and non-disruptive. Our personnel are trained in the ASHE healthcare construction certification program and with infection control to maintain the highest standards as they relate to healthcare. Our employees have experience working in hospitals and clinics, and we pride ourselves not only on technical expertise but our understanding of the sensitivity concerns with patients and healthcare professionals. With decades of service under our belt, we have worked and continue to work in healthcare environments in the metropolitan area. That experience, combined with the dedication of our field and office staff makes RS Electric Corp the professionals to call for healthcare electrical projects
When it comes to Mission Critical projects, customers look to us to handle their shutdown work as it relates to switchgear change outs and life safety essential systems. They know we can provide the expertise, manpower and tooling to handle the toughest of projects. We assist owners with the orderly shutdown and bring their hospital systems back on line, on time without disruptions. Serving Kansas City metro, St. Joseph and Sedalia, Missouri and Topeka, Kansas and Omaha, Nebraska.
Services offered:
Site utility projects: overhead and underground
Power distribution work: high, medium and low voltages
Generator systems
Uninterruptable Power Source (UPS)
Motor control systems: across-the-line starters, soft-starts, VFD
Building systems: lighting, receptacles, HVAC, fire alarm, data/com, nurse call, intercom, access control and security
LED retrofits
Special skills:
Power analyzing: power, voltage, amps and power factor recording
Infrared/Thermal scanning
Ground testing
Conduit and cable locating
Light level measurements
Megger testing
High Potential Testing (HiPoT)
Project development:
Design/Build
Pre-Construction services: conceptual estimating, budgeting and BIM
Turn-Key: complete electrical power and control systems
Hospital Experience
Hospital work done in Kansas City and St. Joseph areas, as well as Platte City, Maryville and Albany, MO
1500KW Generator Install
Cancer Center Addition and Remodel
Linear Accelerator Install
ICU Relocation and Trauma Elevator Install
CT Replacement
MRI Replacement
Multiple X-ray Replacement Projects
Cafeteria Remodel
Ultrasound Remodel
Elevator Addition
Design/Build Urgent Care Clinic
Pandemic Fan Installs
Breast Center Remodel
Urogyn Clinic Remodel
MOB Pharmacy Remodel
Entire 5th Floor Remodel for pandemic patient rooms
All Access Control, Security Camera, and Fiber Optic work for a Healthcare System at multiple locations in multiple cities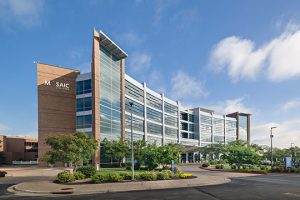 Community Hospital Complete Build (Onaga, KS)
Work included the replacement of the old hospital with a new hospital attached to the administration and clinic wing of the existing hospital.
Key Highlights:
Cut-over of the existing main hospital power feed to a new electrical service switchboard and transformer. This allowed the removal of the existing transformer that fed the old hospital to make way for the construction of the new hospital.
Required an outage of 10 hours while the hospital was on temporary power.
We were able to perform the 1600A cut-over in the time provided with no issues.
New Hospital also included:
(a) New generator.

(b) New normal and emergency electrical service and distribution.

(c) Construction of operating, X-ray, CT, and MRI rooms, as well as patient rooms, emergency and triage departments, and admitting remodel of the administrative portion of the existing hospital.
Sign Up for our Newsletter
Get our RS Electric Corp monthly newsletter filled with great tips, special offers and lots of industry information to help your business.